SharkMan's Homepage
I'm a columnist for The Tank.

Welcome to my homepage! In my page you will find links, pictures, The Shark Sector, chat, info about me and much more. Please sign my guest book while you're here.
Click below to listen
to the current live Sharks game.

---

E-mail me at MFB39@HOTMAIL.COM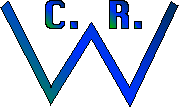 "If we build it, they will come."
You are visitor number
Copyright © 2000, Michael Brandt